Aware of the technical and economic challenges associated with the deployment of FTTH and FTTA optic fibers networks, we want to help our customers with their deployment project by offering quality products at the best market price. The solutions we offer are entirely in conformity with the ARCEP technical recommendations.
R&D
UTEL FastLight has an R & D team consisting of highly qualified and experienced engineers and technicians.
Together with our partner design office in China, UTEL FastLight has designed a wide range of high performance and innovative products.
The design of the products is the result of a market analysis in France, but is also based on specific requests of our customers.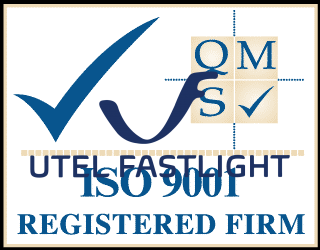 The closest to the customers' requests
We design custom products for any specific requests present plans prototypes until meeting the customer's approval.
Manufacturing quality – a requirement
All our products are designed in compliance with international standards, ITU-T, IEC and Telcordia. Partners, specialists recognized in the optic fiber industry, are in charge with the manufacture. They meet our high quality requirements and all are ISO 9001 and 14001 certified. Our sub-contractors carry out quality controls at each manufacturing phase, and a test report is provided for each product; for our optical drawers, for example, we test 100% of the optical ports.
We also carry out a strict final inspection to ensure our products meet the quality and performance required , before they reach the customer.
Quality of materials – a requirement
In order to maintain the level of quality that has guaranteed our success, we are equally strict in our choice of materials and optical components. All our optical components are Premium grade and our metalwork is high quality aluminum or steel , protected with finishes that guarantee excellent mechanical properties and long life.